John Haynes
---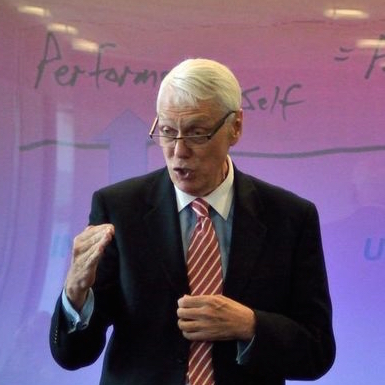 ---
Location: Liverpool, delivers nationally and internationally
Specialities: Business coaching, 1:1 Coaching and Mentoring, Motivational Speaking
A former blue chip director, John Haynes is one of the world's premier business consultants and motivational speakers. A personal success expert, he has devoted four decades of his life to helping people reach their full potential using pioneering leadership and management methods. John is the proud founder of the International Coaching Academy and is the inspiration behind our ever-growing international team.
---
1:1 Coaching & Mentoring
As well as delivering inspirational workshops and being the driving force behind our innovative Eye-Learning platform, John also offers coaching and mentoring services on a one-to-one basis. These confidential sessions enable you to access valuable personalised advice and direction from John. He won't offer you the solution to all of your problems but will guide you to make the decisions that deep down you know are right for you. The sessions give you the tools you need to adapt to or overcome any situation, whether in your personal or business life.
Contact us for more info on one-to-one services or to book a no-obligation appointment with John.
Motivational Speaking
Regardless of your needs from a motivational speaker, John Haynes will meet and exceed your expectations. John has gained global recognition for his business talks and motivational speaking events. Book him for your event and you can expect to be regaled by his many tales but, more importantly, to come away from the talk feeling powerful, motivated, inspired and ready to meet head on any challenge your personal or business life may throw at you. John can tailor his message to any size audience and to people from all walks of life.
Contact us to check availability for your event or to book an informal, no-obligation chat with John.